Production Miller JTJ-9
An efficient and durable production miller

The milling elements can be tailored into a production unit matching the customer's needs. The miller is available either as a trailed or a hitch-mounted version. All the alternatives feature a possibility of combined use with a ridger (JVK-9), allowing the driver to perform two work operations at the same time. The miller is available with two transmission alternatives - 100 kW and 150 kW. Normal working widths are 6.5 m and 8.4 m; but it is possible to adapt the working width to the customer's needs. The outermost element of the miller is at an angle. This prevents peat pouring into the ditch.

A large number of tyres ensure stable operation even on an rough terrain. Furthermore, the miller leaves a smooth trail, particularly in wet conditions. Larger 400/60-15.5 tyres are standard for the front axle.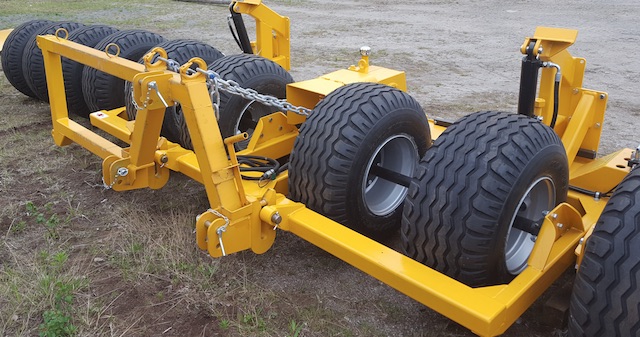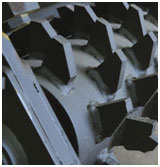 The miller blades are made of high wear-resistant steel. Their design has been optimised to ensure good peat cutting and low fuel consumption.

Strong ball-type roller bearings are used as drum bearings. Particular attention has been paid to sealing the bearings

Specifications
Capacity

4 - 6 ha / h
(160-240m3  /h)

Required power output

80 – 120 kW

PTO Speed

1000 rpm

Required hydraulics

2 pcs 2-action valves

Weight

ca. 2500-3000 kg
depending on the config

Front wheels

400/60 - 15.5

Rear wheels

400/60 - 15.5

Central lubrication, progressive

Standard equipment